OUR MISSION IS TO PUT SAFETY IN EVERY HAND.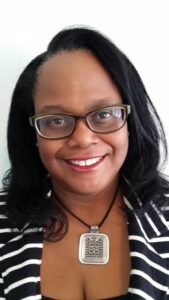 I am a retired Foreign Service Officer with the U.S. Department of Commerce, Commercial Service, a unit within the International Trade Administration.
Leveraging twenty-five years of creating business opportunities for U.S. companies in complex international markets, I have been a go-getter and problem solver for most of my life.
I have used my knowledge and extensive international business strategy, international relations, and business development to help U.S. businesses. I achieved these feats by assisting U.S. exporters and investors in growing their businesses abroad while living and working in six international markets: China, South Africa, Mexico, The Netherlands, Jordan, and Peru.
As a senior officer, I was a member of the Embassy's Emergency Action Committee and the International Trade Administration's in-country representative on the Overseas Security Advisory Council, where I worked closely with U.S. based companies' overseas operations. Using my experience of living in high threat and high crime countries, I decided to tap into my over two decades of knowledge to create a security solution for today's corporate, educational, and entertainment industries.
I am a firm believer in the importance of communication and collaboration. As a woman of color in two male-dominated industries, it has not been easy entering the security and technology space. However, I have learned how to build bridges and networks, and my goal is to be the solution that your organization needs.
How Did Guardian Zone Come to Be?
On September 11, 2001, serving at a U.S. Consulate in Mexico getting bomb threats while terrorists attacked New York, Arlington, and Pennsylvania, I learned that the safe world I had always known was over. But it was not until November 2015, during the terrorist attacks in Paris, that I realized I wanted and had to do something. As I watched a woman hanging from a second-story window during the Bataclan Theater attack, I knew I wanted to take all the training I had learned and turn it into something others could use. At this point, I realized that people are helpless during these types of crises without knowing what to do. This incident birthed the Guardian Zone idea.
I set out to create a technology that bridges the communication gap between on-site security, law enforcement, and the public during an emergency. The idea was to create a technology that allows staff and visitors to connect with and aid security.
To achieve this, I had to ensure this technology was not just another mass notification product but one that allows staff and visitors to be proactive in engaging security. This interactive technology provides a sense of safety for clients and employees in the workplace and the public. From sporting events, schools, campus environments, malls, trade shows, and other public spaces, Guardian Zone is there to support you.
I built this technology to improve security through rapid responses.