YARMOUTH, Maine—As part of Security Systems News' and the Security Industry Association (SIA) Women in Security Forum's (WISF's) continuing series highlighting the contributions of women in security, this month's feature is on Sheryl Pinckney-Maas, CEO and Founder of Guardian Zone, LLC, a technology and security solutions company based in Colleyville, Texas.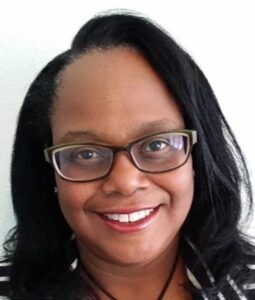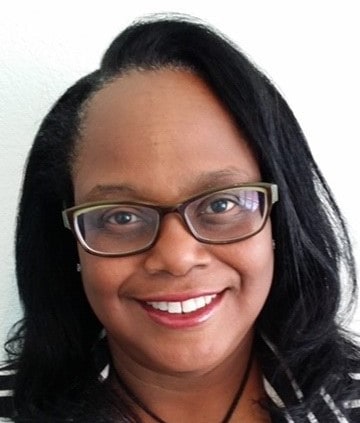 Pinckney-Maas launched a cutting-edge security mobile app and software platform that fortifies public safety, noting that Guardian Zone is the first in the market to invent a mobile software solution for businesses, schools and venues that creates an open and secure community allowing any smartphone user with the app to automatically connect with on-site security officials.
"My role is to be the visionary for my company and to develop partnerships where both companies are able to capitalize on marketplace needs," she said, adding, "often times in creative ways to solve challenging problems."
The following is an exclusive Q&A with Pinckney-Maas:
SSN: How did you get into/what inspired you to get into the security industry?
Pinckney-Maas: When I moved back to the U.S. after 25 years as a Foreign Service Officer, active shooter events were more and more in the news and growing in number. It was clear that people in the public often did not know what to do in these emergency situations beyond calling 911 and panicking. I thought of the training I received overseas by our Regional Security Officers (RSO) regarding personal safety during my time in living in dangerous places such as China, South Africa, Mexico, The Netherlands, Jordan, and Peru. It taught me about options in sensitive situations. However, it was a specific terrorist attack in 2015 in Paris, France, which caused me to take action and to create Guardian Zone, officially entering the security field.
SSN: What has your journey been like in a primarily male-dominated and historically non-diverse security industry?  What have you found most challenging working in the security industry and how did you overcome it?
Pinckney-Maas: The security industry plays a key role in America's safety. While the security industry is male dominated, I have found numerous industry thought leaders who value my perspective and experiences from an African American, female point of view. I believe this is critical because there must be trust between the industry and the people they want to protect and if all voices aren't heard, loopholes will exist. As we know, people tend to trust people who look like themselves, who have similar backgrounds, who share the same values etcetera. However, when you tell me the products you created have my best interest at heart and will protect me, but I don't see me reflected in your organization, I have to step back and question that narrative.
When I was a diplomat at a U.S. Embassy representing the United States, the American melting pot was evident in our personnel for host governments to see. It is one of the things that many governments and foreigners admire about the U.S. However, in the security industry, it does not seem as if diversity, be it gender or ethnicity, is properly valued. I want to say that as a woman, and minority in this industry, I value everything that we do to keep our country and citizens safe. I can tell lots of stories about security challenges I personally faced while serving overseas for my country. So, when I became an entrepreneur in this industry, I was excited to be a part of such a critical industry.
As I felt like I hit the "glass ceiling," I sought out partnerships with specific types of people. These industry heroes have really stepped up to help me, to help open doors and provide guidance and support. This showed me the best of this industry and the power of the forces of change.
SSN: Have you had any role models who have helped you out along the way that you would like to mention?
Pinckney-Maas: Eddie Reynolds, illuminar, and Pierre Bourgeix, ESI Convergent, have both been very instrumental in helping my company navigate the security industry. Eddie encouraged me to join Security Industry Association (SIA) and Women In Security Forum (WISF), both organizations that have been important to the survival of my company during Covid. Pierre sits on our board of advisors and has been the person who is helping me strategically place my company and product in the market.
SSN: What advice would you give other women thinking about getting into the industry or just starting out in the industry?
Pinckney-Maas: Welcome and let's break that glass ceiling! Seriously! While it is a predominantly male-dominated industry, and because of that, the industry needs our voices. Women bring a unique perspective and approach to situations, and we can provide original ideas and diversity of thought to industry organizations as leaders. Women do not shy away from the challenges; we should embrace them, and success would be that much sweeter. In addition, we have a support system with the Women In Security Forum (WISF). These are women already in the trenches and succeeding in the industry.
SSN: What are your views on the industry moving forward, both from a diversity perspective and a technology and business perspective during these unpredictable times?
Pinckney-Maas: The world is not safe, and innovation through technology will be the key to increasing security for everyone. 2020 was an emotionally challenging year for everyone and we are seeing the challenging security impacts as we reopen the world. While we crowdsource security information to police through voice, calling 911, the power of the smartphone will truly revolutionize the security industry.
It might be that it took someone of my gender, heritage, and life experiences to bring something new to the industry, adding additional diverse voices will only bring extraordinary innovation since these perspectives might not have been tapped for their needs.
SSN: Anything else that you would like to add?
Pinckney-Maas: One of the industries of focus for Guardian Zone is Entertainment. We are talking about sports, concerts, and other places where thousands of people show up at one location for a destination event. Interestingly, these entities sell sponsorships for nearly everything. When we first entered meetings with various segment companies, many failed to see our technology as another opportunity to create a new revenue stream through selling sponsorships. Safety is a fundamental need when attending these types of events, which provides incredible value to connected brands. In an instant, we moved from an "expense" to a new revenue stream and these industry leaders had a completely new view of our offering.